We envision a New Jersey where every resident lives in a safe, affordable and permanent home.
Since 1988, HABcore has led the way in ending homelessness for countless residents in Monmouth and Ocean counties through permanent housing, vital services and advocacy. We currently provide housing and services to more than 325 formerly homeless residents including families, children, veterans and individuals with disabilities.
Comprehensive case management
Tonight, thousands of New Jersey residents will sleep on the streets of our communities.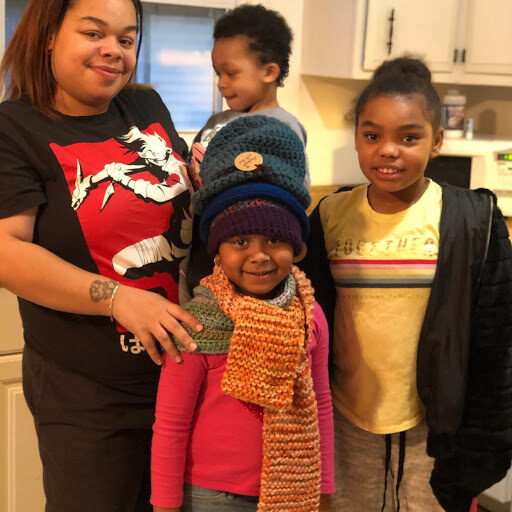 Each of these residents has a story. They are grandparents, mothers, fathers, sons, daughters, sisters and brothers. Many are parents who work hard every day to create better futures for their children. But without the stability a permanent home provides, just surviving day to day — let alone securing consistent employment, getting children to and from school, and maintaining strong family relationships — is exceedingly difficult.
These devastating circumstances affect more of our neighbors each year, limiting their ability to reach their full potential. In 2020, nearly 10,000 individuals and families in New Jersey were experiencing homelessness — a 9% increase from 2019. In the Monmouth/Ocean County region, rates of homelessness skyrocketed nearly 12% in the same time period. Factors like a lack of affordable housing, income inequality, and systemic racism continue to drive up these numbers. What's more, the COVID-19 pandemic and the resulting economic recession are causing disproportionate harm to people experiencing or at risk of falling into homelessness.
At HABcore, we offer families the hope and solutions for new-found stability.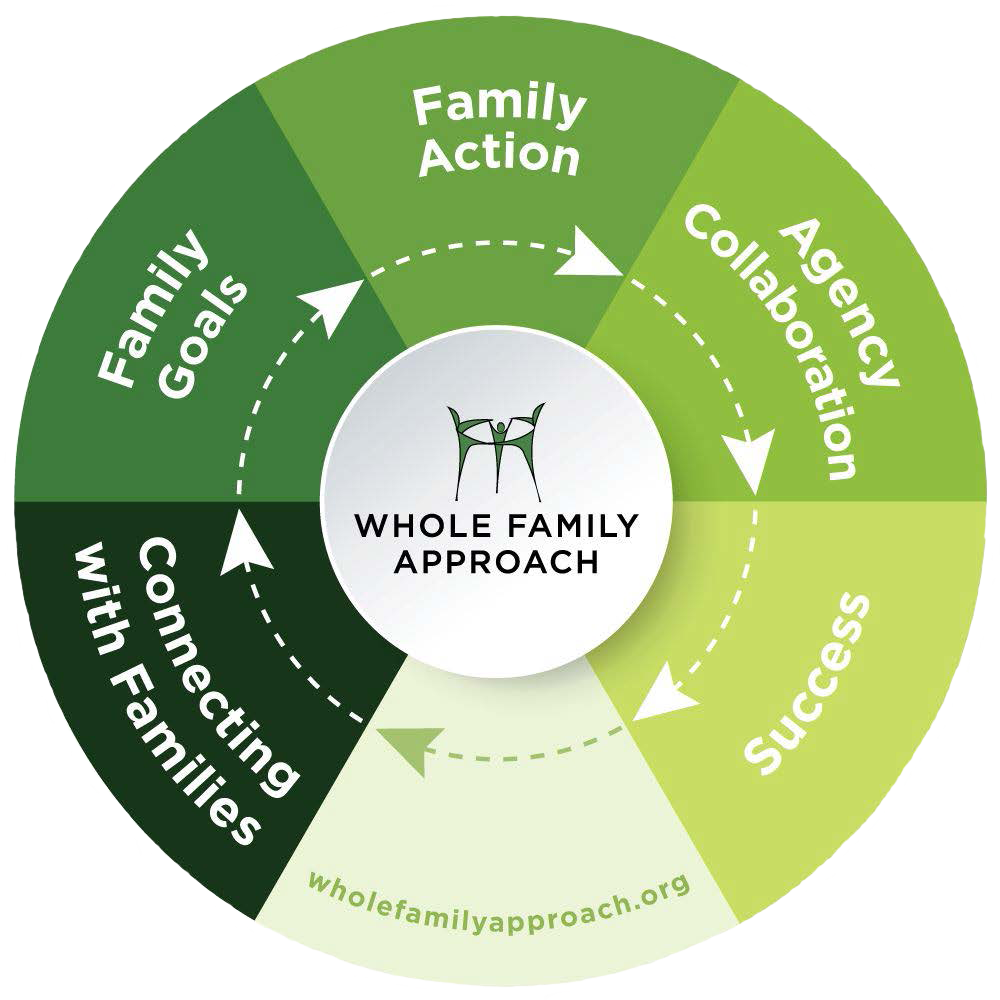 Using The Whole Family Approach
Permanently ending homelessness means empowering families to work together to support each other's goals across all areas of life, in turn achieving long-term change and stability as a unit.
Our work with families is guided by the Whole Family Approach, a family-led strategy that equips adults and children with the tools to set, plan for and achieve their goals together.
No two experiences of homelessness are the same. That is why every HABcore program participant partners with a case manager to develop an individualized plan to achieve their unique goals.
Families in our Strengthening Families program partner with trusted case managers who assist them with individualized support to plan and set goals focused on financial literacy, employment, health and wellness, academic success and healthy relationships.
Ending homelessness is possible.
Our first priority is to provide individuals and families experiencing homelessness with safe, permanent housing. HABcore operates under a Housing First model, which means individuals and families experiencing homelessness are placed in housing before requiring them to be employed, enrolled in substance use counseling, or receive any services.
Next, we provide individualized support that enables formerly homeless residents to reach personal stability and achieve their goals, including:
Comprehensive case management

Assistance with securing benefits

Access to healthcare

Community engagement

Wellness education

Life skills and parenting training

Recreation

Supported employment
Our Impact
Homelessness affects all of us. By ending it, we can: reduce healthcare utilization and cost, strengthen our workforce, improve public health and safety, and save taxpayer dollars.
In 2019, we accomplished the following:
Housed nearly 300 individuals, maintaining a 94% housing retention rate across all HABcore programs
Housed 86 new formerly homeless individuals, including 14 families with 30 children
Launched Supported Employment, a new program connecting adults with vocational resources and financial coaching
During the 2019–2020 grant year, the 25 families participating in our Strengthening Families program achieved the following:
100% housing retention rate
75% of families mastered financial literacy skills
80% of individuals obtained or maintained employment
From Crisis to Stability
Anne became homeless with her then-infant son, Patrick, after losing her job due to health issues. The family cycled in and out of homelessness for more than a decade. Without the safety and consistency of a permanent home, Anne was unable to maintain steady employment, and Patrick, who has a cognitive disability, struggled academically. First, HABcore connected Anne and Patrick with a safe, permanent home. With support from a HABcore case manager, Anne regained control of her health, enrolled Patrick in school, and secured employment. Today, Anne is employed at Patrick's school. Patrick, now 11, is receiving ongoing support for his special needs through HABcore and has built relationships with his peers and teachers.
HABcore has given us hope for the future; a chance to live.
Homelessness ends with you.
Our work does not stop until every resident in Monmouth and Ocean counties lives in a safe, permanent home. HABcore has bold plans to enhance and expand the programs we know are effective in ending homelessness.
In addition to maintaining our ongoing services, we plan to accomplish the following by 2025:
Build a

new 20-unit permanent supportive housing building

in Monmouth County

Add

new units and upgraded facilities

to our group homes

Expand our

Strengthening Families initiative

, and much more.
Our Fundraising Target:
$600,000
annually over
the next five years
HABcore's efforts prove that permanently ending homelessness is not only possible; it's happening right now. Their work with entire families results in stable homes, benefiting not only families themselves but also the greater community. Their exemplary work is a model for others in the field.

Frances P. Sykes
President
Pascale Sykes Foundation